Erie film "Help Me" earning world-wide recognition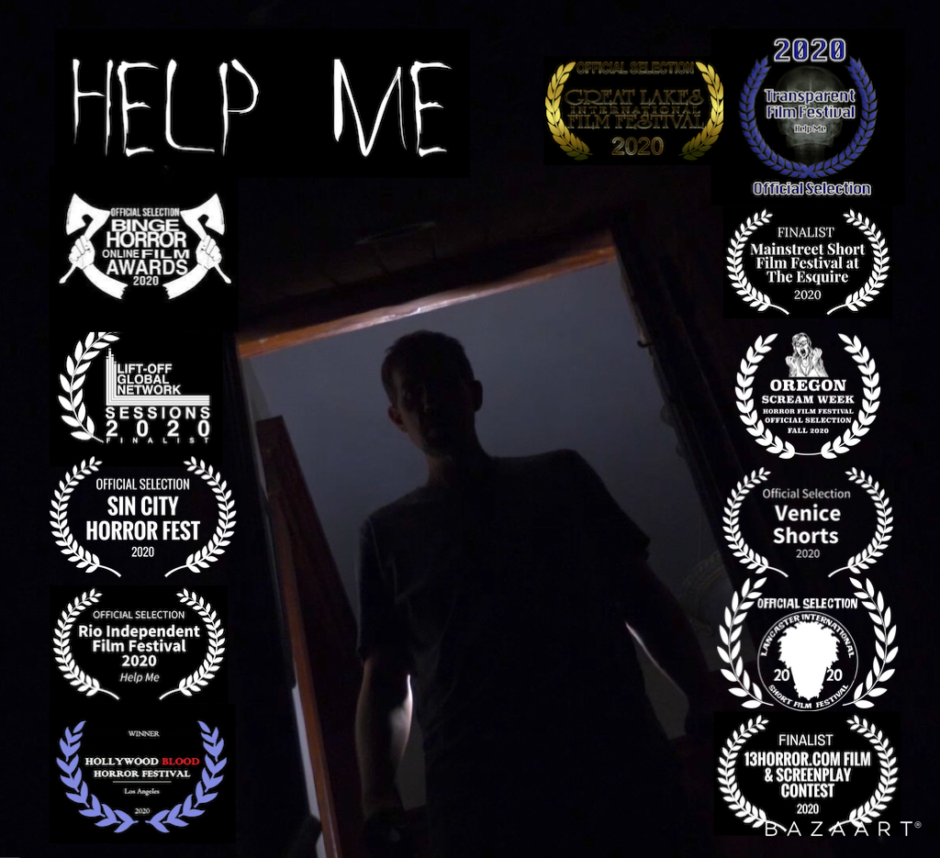 "Help Me perfectly executes its unique concept through the use of great sound design, cinematography, light, and incredibly effective editing." Caleb Wells - Judging Coordinator - Oregon Scream Week Film Festival

A man who suffers from schizophrenia wakes to find his wife is missing. As he desperately searches the house, he can hear her terrified screams calling for him. The search combined with the ever growing voices in his head cause him to question the very reality he's in, or is it all in his head.
Help Me Won Best Mystery and Best Sound Design (Erik Brown) at the Hollywood Blood Horror Festival, and was selected at the Transparent Film Festival, Lancaster International Film Festival, Rio Independent Film Festival, and the Sin City Horror Fest. Jim was nominated for Best First Time Filmmaker in the BingeHorror Online Film Awards.
Help Me was a passion project for Jim, whose entire cast and crew volunteered their time. Even the owners of the location, The King's Castle, believed in his vision.
"The support we received in the making of this film was overwhelming and the amount of success it's had has been staggering," said Jim.
We spoke to Jim on the Film Grain podcast in October 2019 about his passion for scriptwriting. Listen here

Check out his website and IMBD page.
---
Read more news