"Unearth" will premiere at Fantasia International Film Festival
The world's largest genre film festival has selected fracking horror film "Unearth" from Erie filmmakers John C. Lyons and Dorota Swies.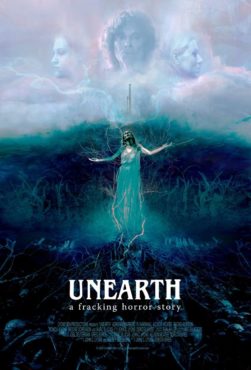 Festival judges have described Unearth as "beautifully put together, vivid and compelling, with genuinely startling bursts of shock and atypical horror, and of course, the cast is just fantastic."

100% of Unearth was produced in Northwestern Pennsylvania with the assistance of the Greater Erie Film Office.
Unearth follows two neighboring farm families whose relationships are strained when one of them chooses to lease their land to a gas company. In the midst of growing tension, the land is drilled, and something long dormant and terrifying, deep beneath the earth's surface is released.
The cast includes Erie County natives Marc Blucas and Allison McAtee, and also stars Adrienne Barbeau, P.J. Marshall, Rachel McKeon, Monica Wyche, and Brooke Sorenson.
---
Read more news